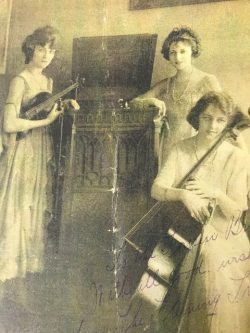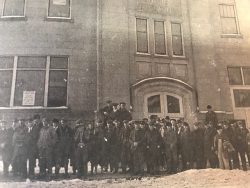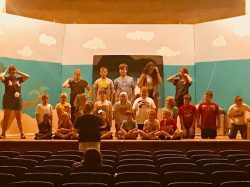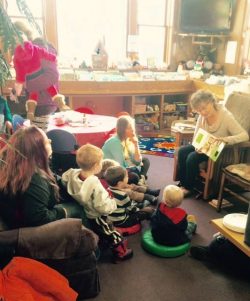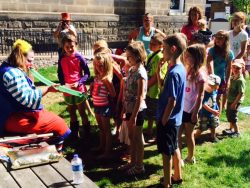 History of Our Building
Our library has been located in the Colfax Municipal Building for over 100 years.
 Built of locally quarried sandstone in 1915, the Municipal Building is easily the tallest building on Main Street, and a handsome landmark in the community. It's on the National and Wisconsin Register of Historic Places.
Over the years many important community functions have been performed here. It's been the site of concerts, dances, plays, church services, baptisms, and at least one wedding. There have been movies, roller skating, and Pinewood Derbies. Clubs met, dinners were served, and blood drives were held. When the local school was remodeled, classes were conducted here. When a deadly tornado struck town, the building became a lifesaving shelter and infirmary. At one point the basement even served as the Village's Senior Center.
Wouldn't it be wonderful to see the Municipal Building serving as this kind of a community center once again? The work has already begun!
Since 1998, the Municipal Building has had a dedicated volunteer restoration group (CMBRG) who have brought about many improvements, most notably the beautiful renovations of the upstairs auditorium. Likewise, the Village has done its part to address water issues, update the electrical work, and maintain the building through the years. The Elevator Collaboration Project is the exciting next step in restoring the Municipal Building to the hub of village life that it once was.
The building is actively used to this day, more and more with each improvement. Besides housing the Library, the Colfax Municipal Building is home to the Village Administration offices, police department, election-time voting, and the village History Room. In recent years there has been a revival of cultural programming in the newly renovated upstairs; there have been movie nights, concerts, story-telling hours, as well as children's theatre and other community events.